Finally! Just in time before everyone starts making resolutions to lose ten pounds... you might as well go out with a bang, right?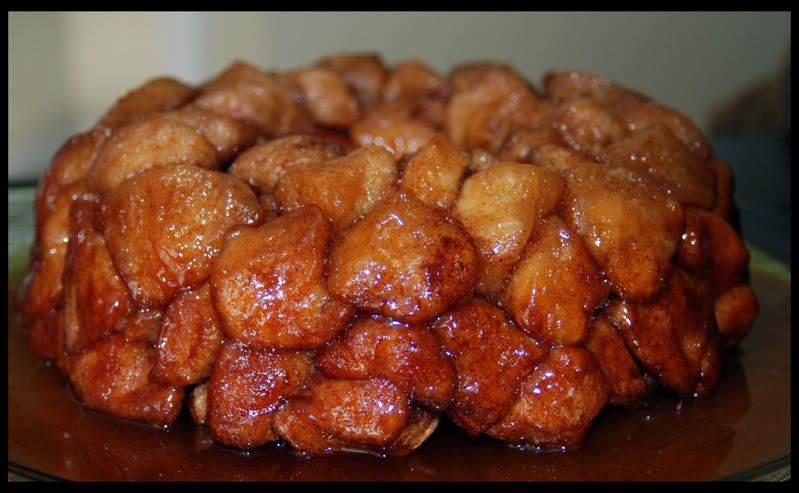 Monkey Bread
What You'll Need:
1/2 c granulated sugar
1 tsp cinnamon
2 cans of Pillsbury Grands Homestyle Refridgerated Biscuits
1 c firmly packed brown sugar
3/4 c melted butter
What To Do:
Mix granulated sugar and cinn in a resealable plastic bag.
Remove all 16 biscuits from the cans and cut each biscuits into quarters.
Place biscuit pieces into bag with cinnamon and shake until coated.
Assemble coated pieces into a lightly greased fluted pan.
Mix brown sugar and melted butter and pour over pieces.
Bake for 30 minutes or until golden brown.
Let cool in pan for 10 minutes then invert onto serving plate.